NAB Ventures
We believe in the very real power of startups. As the largest small business bank in the country, this is something we're proud to demonstrate every day.
Experience that talks
NAB Ventures is a global initiative supporting entrepreneurs in Australia and offshore in their quest to build leading technology companies. Our partners have been creating and investing in technology companies for two decades in both Australia and the US. They have strong connections to overseas venture capital, having co-invested with over 50 funds.
A $50M investment fund
The $50 million fund will further accelerate our focus on customer-led innovation to make banking easier, better and simpler
Innovating for our customers
We want to work with the best minds and cutting edge ideas to find new capability, technology, and intellectual property and to improve our customer experience
Supporting emerging business models
Our key areas of focus are mobile platforms, payments, data analytics and technology solutions for SMEs, as well as the broader fintech market
Teaming with NAB Labs
As part of NAB Labs, NAB Ventures will help its portfolio companies introduce their solutions to NAB and its vast network of customers and partners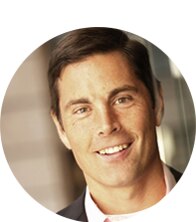 "I've spent the past 20 years being part of the disruption of media. But over the next 10 years, I believe the opportunity will be in the financial services sector and I want to be part of that"
Meet Todd
Todd Forest is the Managing Director of NAB Ventures. Through his experience as a start up CEO and in senior leadership positions at large media and technology companies, Todd knows how a large company can be instrumental in the success of early stage businesses.
Todd was previously the CEO of Clipp Pty Ltd, a mobile payments and data business with a focus on hospitality. At Microsoft, he was the Head of MSN Asia Pacific, based out of Singapore and the Head of Digital at 9 MSN. Todd also held senior management positions in Nike and AOL in the US.
Todd has been a successful angel investor over the past 12 years via Tasman Ventures Fund where he invested in over a dozen companies in the US and Australia. He has served on the board of several venture backed start ups. Todd relocated to Australia from the US in 2007 with his wife and two children. Todd has a BA from Dartmouth College and an MBA from Kellogg.
Linkedin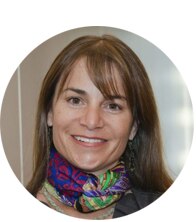 "It's an enormous privilege to work with great founders and teams who are determined to change the world"
Meet Melissa
Melissa Widner is a General Partner at Nab Ventures. Through direct experience, she has a deep understanding of both the entrepreneur's journey and the role of a Venture Capitalist. As CEO she led two companies to successful acquisitions that provided over a 10X return to investors. She co-founded and was the CEO of Silicon Valley based enterprise software company, 7Software (acquired by Concur Technologies NASDAQ: CNQR, acquired by SAP). Melissa was a general partner at SeaPoint ventures, a US based venture capital firm focused on mobile technologies and SaaS enterprise software solutions. In 2009, Melissa relocated to Sydney and co-founded Heads Over Heels, an organisation that works with women entrepreneurs leading companies with high growth potential. She has served on the Federal Government's Venture Capital Committee.
Linkedin
Meet Lachlan
Lachlan Hughes is an Investment Associate at NAB Ventures. With a passion for working with start-ups and innovative business, Lachlan has gained firsthand experience investing in early stage businesses and supporting their future growth.
Lachlan started his career working in financial services in Hong Kong. After completing his masters' studies at the University of Auckland (New Zealand) and Karolinska Institute (Stockholm), he joined PwC's Research & Development practice in Australia, working with seed stage start-ups through to some of Australia's largest corporates.
Lachlan has undertaken analyst roles at two venture capital firms previously. He endeavours to be an active member of the Australian start up community in between his extracurricular activities which include rugby, scuba diving and getting his motorcycle out of the garage occasionally.
Linkedin
Meet Bill
Bill Bartee serves on the NAB Ventures Investment Committee. He is also a co-founder and Partner at Blackbird Ventures. Prior to Blackbird, Bill co-founded Southern Cross Venture Partners after helping to build early stage investing at Macquarie Bank. Bill was also the CEO of Mantara, a company that makes high performance, content-based message routing systems.
Bill has led investments in and/or served on the Boards of several market leading companies including Seek, Altium and Telera. Bill is a mentor at Startmate, Muru-D, and a Principal Lecturer at University of Sydney teaching lean startup methodology to computer science, engineering and graduate students. He also helped design and deliver the first two accelerator programs at CSIRO.
Linkedin
Meet Jon
Jon Davey is the Executive General Manager, Nab Labs at National Australia Bank. Jon joined NAB in 2009 and has worked in a number of technology and business roles with General Management accountability. Prior to joining NAB, Jon was a founding partner in a consulting and software company focused on measuring the productivity of operations centres.
Jon has ~18 years' experience in Corporate and Management Consulting, primarily in the Financial Services and Telecommunications industries. Jon has assisted many leading companies in Australia, Asia and the UK including ANZ, Telstra, Alcatel Lucent, American Express and Lloyds. Jon holds Masters of Business Administration, Masters of Science and Bachelor of Educations degrees.
Linkedin
Meet Jonathan
Jonathan Armitage, Chief Investment Officer
MA (Cantab), Assoc AIIMR
Jonathan joined MLC in August 2011 as Global Equities Portfolio Manager. He was appointed Head of Equities in December 2011 and Chief Investment Officer in March 2013. Jonathan has nearly 20 years' investment experience, having worked in the UK, Australia and the US. Jonathan started his career at Schroders in London and has managed UK, Australian, Asian, US, EAFE and global equities. He was Head of US Equities at Schroders from 2005 and then a portfolio manager on the Global Equity team, which managed over US$15bn of assets for institutional and retail clients
Linkedin
Meet Todd
Todd Reichmann is the General Manager, Innovation Strategy & Partnerships for NAB Labs. Todd has been heavily involved in digital financial services since 1999, holding senior executive roles in digital channels, product management and strategy at NAB, ANZ and Citibank. Todd started his career with The Boston Consulting Group and worked in their Chicago, Sydney and Singapore offices. Todd has a BA from Rice University and a MBA from the Kellogg School of Management.
Linkedin