How to use an automatic teller machine (ATM) more securely
Your NAB card not only offers speed and convenience at ATMs, it also has world-class security controls to protect you from fraud and theft.
To find out how you can protect yourself even further, follow these simple tips:
Shield the keypad at the ATM so no one can see you enter your PIN.
Stand directly in front of the machine to reduce the chance of someone seeing you enter your PIN.
Don't count or display money withdrawn from the ATM. Put your money away immediately and count it later.
If the card reader on an ATM is blocked or has a device sticking out of it, don't use the ATM, and tell the bank there's a problem.
Use the ATM's contactless card reader when available. This doesn't require you to insert your card into a card reader.
What is card skimming?
Criminals 'skim' cards and customer details by placing an electronic device on the front of an ATM. This device illegally captures customers' card details. They can then use these details to make duplicate credit or debit cards to fraudulently take money out of people's accounts.
What's an ATM skimming device?
A skimming device is something that's physically attached to the front of an ATM illegally. It could be a pinhole camera or a card that's used to read the microchip on someone's card and their Personal Identification Number (PIN).
How to identify an ATM skimming device
An ATM skimming device may stand out and look 'out of place'. Some devices may be as small as the top of a pen. Many of these skimming devices can be electronically monitored by the criminal.
To avoid having your card skimmed, inspect the card reader before using it and be cautious if you see anything loose, crooked or damaged. Below are some examples of what ATM skimming devices looks like.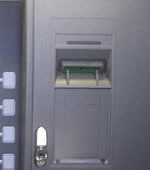 Photo 1: Shows the skimming device attached to the original card reading slot on the ATM.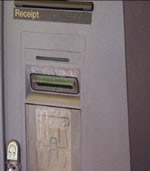 Photo 2: Shows the original card reading slot. Note the sticky marks used to attach the skimming device.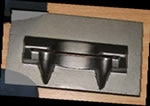 Photo 3: Shows the skimming device after being removed from the ATM.
Photo 4: Shows the false front that has been attached above the customer's monitor screen to hide the micro camera used to capture the customer's data. Note the NCR logo is partly hidden.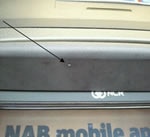 Photo 5: Shows the pin hole opening in the false front that contains the micro camera.
If you're a NAB customer and think someone's illegally accessed your account, call us on 13 22 65.
More information on security
For more information about card security please visit protecting your card security, or visit our security hub.
Here are some other helpful resources to learn about staying safe online.
Important information
Apologies but the Important Information section you are trying to view is not displaying properly at the moment. Please refresh the page or try again later.