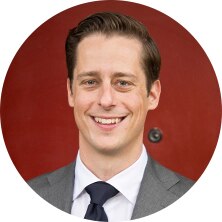 Meet Antony
Antony Burrows is the Portfolio Services Partner at NAB Ventures.
Antony has over 20 years' experience, ranging from growing start-ups, through to large scale corporate digital transformations. He has worked in diverse roles spanning technology, product, and general management. Through this broad experience, Antony is uniquely placed to understand the challenges and opportunities at the boundary between large corporates and disruptive start-ups.
Prior to joining NAB Ventures, Antony ran NAB's Banker and Assisted Digital Channels. He is energised by the opportunity to lead the Portfolio Services team, and ensure that both portfolio companies and NAB maximise the value realised from the investment.
Antony has a BCS (Comp Sci) from The University of Melbourne and an MBA from Melbourne Business school (MBS). He has an amazing wife and two utterly perfect children.