NAB Ventures invests in innovative technologies and business models that address themes core to NAB's strategic priorities outlined below: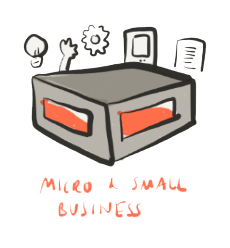 CONNECTED BUSINESS
Provide a "connected" experience for small and medium businesses
Technologies that help small and medium business customers manage all of their financial needs (including banking, tax, invoicing, and payroll) at every stage of their journey. Specialist offerings in health and agri-business are of particular interest.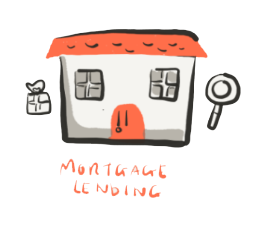 HOME OWNERSHIP
Support retail customers through the full home ownership journey
Leap – help customers find and secure a property
Land – make it easy for customers to reach settlement
Live – provide insights and tools to manage all aspects of home ownership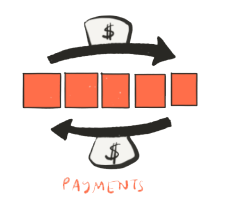 CASHLESS WORLD
Build easier, faster, richer payments for customers
Technologies to enhance credit and debit card offerings, and support our customers in fully embracing and benefiting from new innovations such as digital wallets, real time payments, and blockchain-enabled solutions.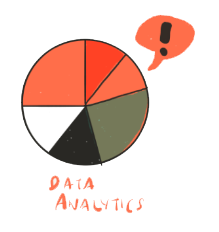 EMPOWERED INVESTMENT
Help customers build, monitor and manage wealth
Disruptive solutions for wealth management (including deposits, property, equities, funds and super), to help customers achieve better investment outcomes.
NAB Ventures will leverage NAB's core capabilities, driving customer insights and solutions via its deep understanding of customer data along with the inherent bank capabilities of trust, security and identity management.
NAB Ventures understands that leading technologies are funded quickly. We have developed a streamlined internal investment processes to match the speed of high-growth ventures. Investee companies can go from a signed term sheet to investment close in as little as four weeks.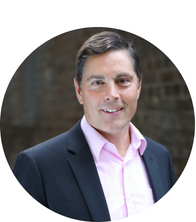 "I've spent the past 20 years being part of the disruption of media. But over the next 10 years, I believe the opportunity will be in the financial services sector and I want to be part of that."
Meet Todd
Todd Forest is the Managing Director of NAB Ventures. Through his experience as a start up CEO and in senior leadership positions at large media and technology companies, Todd knows how a large company can be instrumental in the success of early stage businesses.
Todd was previously the CEO of Clipp Pty Ltd, a mobile payments and data business with a focus on hospitality. At Microsoft, he was the Head of MSN Asia Pacific, based out of Singapore and the Head of Digital at 9 MSN. Todd also held senior management positions in Nike and AOL in the US.
Todd has been a successful angel investor over the past 12 years via Tasman Ventures Fund where he invested in over a dozen companies in the US and Australia. He has served on the board of several venture backed start ups. Todd relocated to Australia from the US in 2007 with his wife and two children. Todd has a BA from Dartmouth College and an MBA from Kellogg.
Linkedin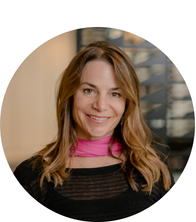 "It's an enormous privilege to work with great founders and teams who are determined to change the world."
Meet Melissa
Melissa Widner is a General Partner at Nab Ventures. Through direct experience, she has a deep understanding of both the entrepreneur's journey and the role of a Venture Capitalist. As CEO she led two companies to successful acquisitions that provided over a 10X return to investors. She co-founded and was the CEO of Silicon Valley based enterprise software company, 7Software (acquired by Concur Technologies NASDAQ: CNQR, acquired by SAP). Melissa was a general partner at SeaPoint ventures, a US based venture capital firm focused on mobile technologies and SaaS enterprise software solutions. She has served as a director on several US and Australian based venture-backed technology companies.
In 2009, Melissa relocated to Sydney with her Australian husband. She co-founded Heads Over Heels, an organisation that works with female entrepreneurs leading companies with high growth potential. She served on the Federal Government's Venture Capital Committee and currently serves on the VCC of AVCAL, the Australian Venture Capital Association.
Melissa holds a BA from the University of Washington and an MA from Stanford University. She is the proud mother of four boys.
Linkedin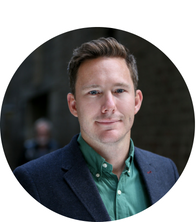 "Working with visionary founders who are disrupting and transforming the financial services landscape is rewarding work. It's great to help NAB throw their support behind start-ups to the benefit of both parties."
Meet Lachlan
Lachlan Hughes is an Investment Manager at NAB Ventures. He's developed a passion for working with start-ups and innovative businesses through firsthand experience investing in early stage start-ups.
Lachlan started his career working in financial services in Hong Kong. After completing a masters degree at the University of Auckland (New Zealand) and Karolinska Institute (Stockholm), he joined PwC's Research & Development practice in Australia, working with seed stage start-ups as well as Australia's largest corporates. He previously worked as an analyst for VC firms in both Stockholm and Sydney.
Outside of work, he's spends time playing rugby, scuba diving and occasionally gets his motorcycle out of the garage.
Linkedin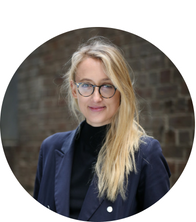 "I'm excited to leverage the intellectual capital that sits within NAB to find and grow start-ups that benefit our customers."
Meet Lucinda
Lucinda Hankin is an Senior Investment Associate at NAB Ventures. Lucinda is passionate about identifying innovative business ideas and working with talented entrepreneurs to help them scale.
After being admitted as a Lawyer in New South Wales, Lucinda commenced her career in Financial Advisory at Goldman Sachs in Sydney, covering Financial Institution clients. Lucinda subsequently shifted into financial markets, joining the Macro-FX Asset Sales team; providing FX related products and services to Goldman's global client base.
Lucinda relocated to London in 2015 where she worked as an analyst for Perella Weinberg Partners, covering several European and US fintechs. She then made the leap into the start-up scene – working with and consulting several start-ups and brands in the e-commerce and retail space in London and Sydney.
Lucinda has returned to Sydney to join the NAB Ventures team and hopes to contribute to Australia's growing start-up community.
Linkedin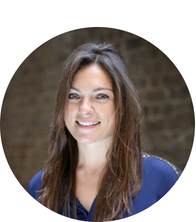 "Fintech startups are delivering delightful customer experiences to previously underserved markets; it's a privilege to be able to work with these companies to help accelerate their growth and bring innovation into NAB."
Meet Jackie
Jackie Vullinghs is an Senior Investment Associate at NAB Ventures. She's passionate about understanding human nature, and cares as much about discovering what isn't going to change with technological disruption as what is.
Jackie started her career in Equity Derivative Sales at Citigroup and Bank of America Merrill Lynch in London, working as a VP helping US Hedge Funds and Asset Managers trade equity derivatives in Europe. Keen to understand the fundamentals of business better, she left banking to join enterprise software company Kalo as their Chief of Staff, working directly with the CEO. Now she's combining her loves for both investing and startups by working in venture capital with NAB in Sydney.
Jackie holds a BA from the University of Cambridge. In her free time she reads widely, listens to podcasts avidly, and gets outdoors as much as possible.
Linkedin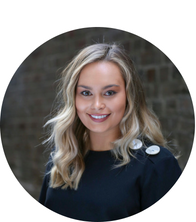 "It's an incredible opportunity to be a part of NAB's innovation strategy; To help start-ups around the world gain an edge in today's global economic landscape."
Meet Kiana
Kiana O'Brien is NAB Ventures Communications and Operations Coordinator.
Kiana commenced her career at NAB in 2014 as a Social Media Business Development Associate in Sydney based social media team, vibe@nab. Alongside creating social media analytics for NAB's Business Banking customers, Kiana was involved in the organisation of numerous corporate events and initiatives for the South West Sydney and North West Sydney regions. Stepping in to her new role at NAB Ventures, Kiana is excited by the opportunity to use her array of skills to contribute to NAB Ventures, as it plays and active role in building the next generation of successful fintech and start-up businesses both locally and globally.
Prior to this, Kiana completed a Diploma of Business Management specialising in Public Relations at Macleay College.
Linkedin

A dedicated investment fund
The fund will further accelerate our focus on customer-led innovation to make banking easier, better and simpler

Innovating for our customers
We want to work with the best minds and cutting edge ideas to find new capability, technology, and intellectual property and to improve our customer experience

Emerging business models
Our key areas of focus are mobile platforms, payments, data analytics and technology solutions for SMEs, as well as the broader fintech market

Teaming with NAB Labs
As part of NAB Labs, NAB Ventures will help its portfolio companies introduce their solutions to NAB and its vast network of customers and partners