A BETTER WAY TO PAY AND GET PAID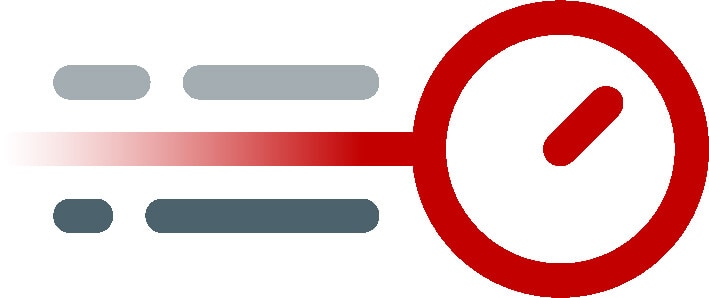 Faster
Send and receive Fast Payments, with funds generally transferred between participating banks in under 60 seconds, 24/7.

Simpler
Choose to use a PayID instead of your BSB and account number to make getting paid easier. Your PayID is a unique identifier linked to your transaction account and can be your email address, mobile number or ABN.
This new way to pay includes the Osko by BPAY service, which allows you to make and receive Fast Payments.
Benefits for your business
Transfer funds when it suits you.
Improve your cash flow with faster payments.
Easily reconcile payments using the detailed payment descriptions available with each Fast Payment sent.
Provide your PayID to make it simple for others to pay you.
Use your PayID to strengthen your business branding.
Making and receiving Fast Payments
Using NAB Internet Banking and the NAB app
Payments in the NAB app will automatically be sent and received in near real time if both accounts are eligible. In NAB Internet Banking, payments sent to PayIDs will be received in near real time while payments to BSB and account numbers will have cut off times apply. Receiving payments in NAB Internet Banking will be in near real time if both accounts are eligible.
Using NAB Connect
You'll be able to choose between three payment options - fast, overnight or Real Time Gross Settlement (RTGS). You will be able to make, view and approve Fast Payments in your NAB Connect Mobile app.
Here's how the payment options compare:
summary of differences between payment options in nab connect

Fast Payment

Overnight
RTGS

Cut-off times

Fast Payment

Payments are processed 24/7

Overnight

6pm for accounts at other financial institutions

RTGS

3.50pm

Timeliness of payment

Fast Payment

Close to real-time: funds sent and posted in under 60 seconds in most instances

Overnight

Variable: from a few hours to overnight, longer on weekends

RTGS

Variable: depends on financial institution (up to 2 hours)

Payment confirmation

Fast Payment

Real-time payment confirmation

Overnight

No confirmation

RTGS

OFI settlement notification

Information sent with the payment

Fast Payment

18 character Reference + 280 characters Description + Payer name + Timestamp

Overnight

18 characters + payer name

RTGS

Beneficiary name and address + 140 characters
PayID for your business
Your PayID is the unique identifier your business can use to receive Fast Payments. When you use PayID instead of a BSB and account number it's easier to make and receive payments, and reduce the risk of payment mistakes and fraud. You can choose to use your business email address, mobile number or ABN as your PayID.
CREATING YOUR PAYID
Login and navigate to the Services menu option and select PayID register.
On first creation, accept the PayID Terms of Use.
Select the eligible account you would like to link to your PayID.
Choose the type of PayID you want to create - email address, phone number or business number.
Input your PayID details.
Choose a PayID name from the options provided, to help identify your PayID.
Complete the process and your new PayID is ready to go.
Remember to display your PayID on your invoices along with your BSB and account number.