Link Fibre Optics was being held back by lack of equipment. Owner Daniel Riddle explains how a loan for an air compressor opened up opportunities for growth.
As a qualified fibre optic technician, Daniel Riddle travelled around mainland Australia working for the NBN, Telstra and Optus. Then, in 2012, he had an opportunity to work as a consultant and decided to start his own business, Link Fibre Optics.
One of his first jobs took him to Tasmania for over a year.
"I was getting so much work there that I had to employ four people to help me," he says. "That was quite a commitment because, in this line of work, you need to provide your employees with a vehicle and equipment."
As projects were completed work began to slow and Riddle moved back to his home in northern New South Wales. Here, he has continued his own business and now works mainly for Telstra in the Gold Coast and Brisbane areas.
"I've been specialising in the splicing, joining and testing of cables but there are limited opportunities for that kind of work," he says. "A lack of diversity [in work opportunities] is the biggest obstacle to growing a business like mine so I've been looking for other ways to expand."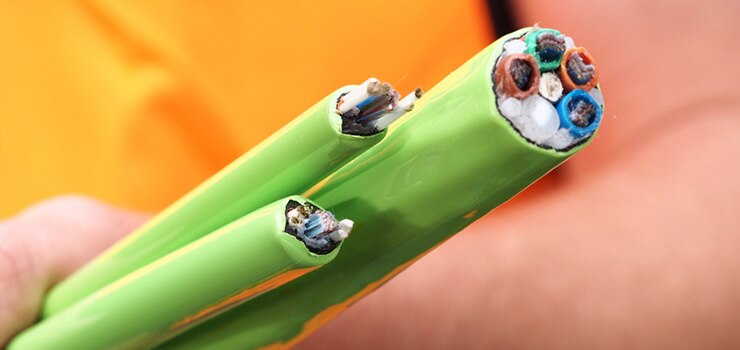 A loan to support business expansion
One option was to invest in a trailer-mounted air compressor.
"When you're laying cable under the ground you start by putting a rope in place that you can use to pull the cable into position," says Riddle. "We had been using rods to install the rope but that limited us to working on sections about 100 metres long. You can only work on longer sections if you have an air compressor to blow the rope through underground conduits."
Riddle sourced the equipment that best suited his needs and then approached NAB for a QuickBiz loan of $17,000.
"I applied online and my application was approved in 15 minutes," he says.
Taking on bigger jobs
As Riddle can now complete sections of cabling up to 300 metres long he is able to take on bigger jobs and work on a wider range of projects.
"I have one person working for me at the moment but I'm planning to take on two more by the end of the year," he says.
"I have also taken on a receptionist and, when I have time, I'm going to train her to take over the paperwork."
Like many other small business owners, Riddle is busy during the day and finds paperwork has to wait until the weekend. He hopes to build his business to achieve efficiency and free up time so he can focus on the most important things in life.
"I've had no choice but to work on that side of the business in the evenings and at weekends," he says. "I'm really looking forward to having someone do that for me so I can focus on what I do best – and also spend more time with my family."