Special offer
On a new NAB Qantas Rewards Premium Card
50,000 BONUS QANTAS POINTS
50,000 BONUS POINTS when you spend $2,500 on everyday purchases within 60 days of account opening. 


View disclaimer

*

Minimum monthly repayments required. Apply by 25 February 2018. See important information below. 

MAKE THE MOST OF YOUR EVERYDAY PURCHASES BY EARNING QANTAS POINTS
Card features
Your own 24 hour, 7 day personal assistant for travel and lifestyle services with NAB Concierge Service6.
Reserve tickets to some of the biggest events before they go on sale to the general public with Visa Front Line Access
YOUR COMPLIMENTARY INSURANCES
YOUR COMPLIMENTARY INSURANCES
Overseas Travel Insurance
Overseas Travel Insurance 3
Spend at least $500 of your prepaid transportation, accommodation, and/or land tour costs on your NAB Qantas Rewards Premium Card prior to commencing your trip and you could be covered for travel cancellation, overseas medical expenses, lost luggage or travel documents.
Transport Accident Insurance
Interstate Flight Inconvenience Insurance
Domestic Hotel Burglary Insurance
Purchase Protection Insurance
Extended Warranty Insurance
Price Protection Insurance
The new NAB app
GIVES YOU MORE CONTROL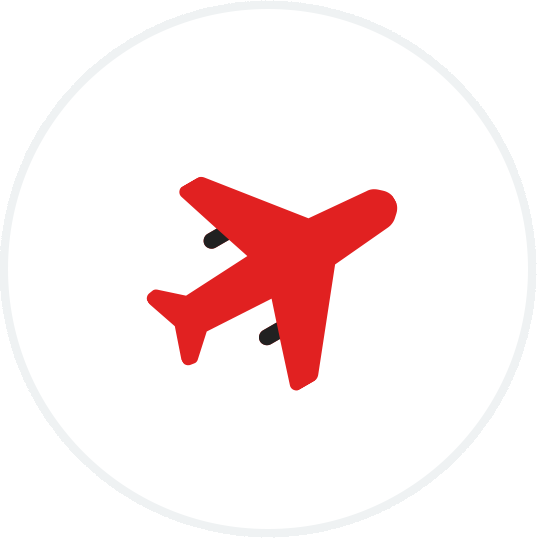 Overseas Travel Notifications
Heading overseas? Let us know your travel plans so we can help protect your card. And with our Travel Tools, keep track of your holiday spending and access other helpful tips!
ALL NAB CREDIT CARDS COME WITH THESE GREAT BENEFITS
See how much you could save


Transfer your credit card balance
Why do a balance transfer?
Balance transfers are one way to consolidate your debt and give yourself some breathing space. By transferring a balance to NAB, you'll benefit from a transfer rate where you'll pay less interest.
Over 12 months you could save
Special offer! On a new NAB Velocity Rewards Premium card
0 %
P.A. on purchases For 15 MONTHS#
&
0 %
P.A. on balance transfers with a one off 2% balance transfer fee For 15 MONTHS#
Bonus Velocity Points
when you make an everyday purchase within 90 days#
CALCULATOR INFORMATION
The Balance Transfer Calculator estimates the amount you may be able to save by transferring to a NAB product. We'll leave you to put in the amount you're thinking of transferring and your current product's purchase rate.
Of course, any request by you to transfer this amount will be subject to our assessment of your credit application. So keep in mind, you may not be eligible for a balance transfer for the full amount on your existing cards.
Calculator Assumptions
Interest rate
The interest rate displayed is our current balance transfer promotional interest rate.
We've also displayed our current promotional purchase interest rate.
All rates displayed are per annum.
Fees
This calculator only takes into account your current product's purchase interest rate. You'll also need to consider what other fees and charges apply to your current card and any discounts, or promotional offers, to assess any savings.
The estimated savings also do not take into account any fees applicable to your new NAB product, including any balance transfer fee that may apply. So to more accurately assess any savings you'll need to read the product webpages on this site and understand what fees and charges will apply.
Monthly repayments
The estimated savings assumes that during the promotional period you make no cash advances and make the minimum monthly repayments each month required under the terms and conditions.

Important information